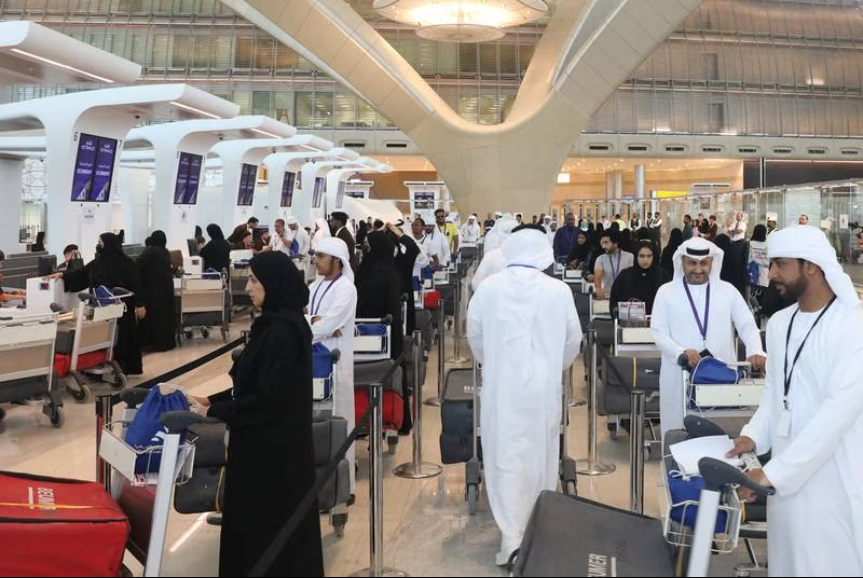 "Abu Dhabi International Airport is set to open its long-anticipated new terminal building to the public on November 1, with airlines shifting their operations in phases before starting flights next month.
Airlines will move to the new Terminal A building in three phases over a two-week period from November 1 to November 14, after Abu Dhabi's Etihad Airways operates a ceremonial flight on October 31, state-owned operator Abu Dhabi Airports said on Monday.
Wizz Air Abu Dhabi and 15 other international airlines will fly from the new terminal on November 1, it said.
From November 9, Etihad Airways will operate 16 daily flights, before completing its move to the new terminal building on November 14th, along with Air Arabia Abu Dhabi and 10 other airlines.
From November 14, a total of 28 airlines will operate from Terminal A."
Deena Kamel
Oct 16, 2023
Source : https://www.thenationalnews.com/business/aviation/2023/10/16/abu-dhabis-new-airport-terminal-to-open-to-public-on-november-1